Immediately Seek Out Water Damage Restoration to Avoid These Issues
2/26/2018 (Permalink)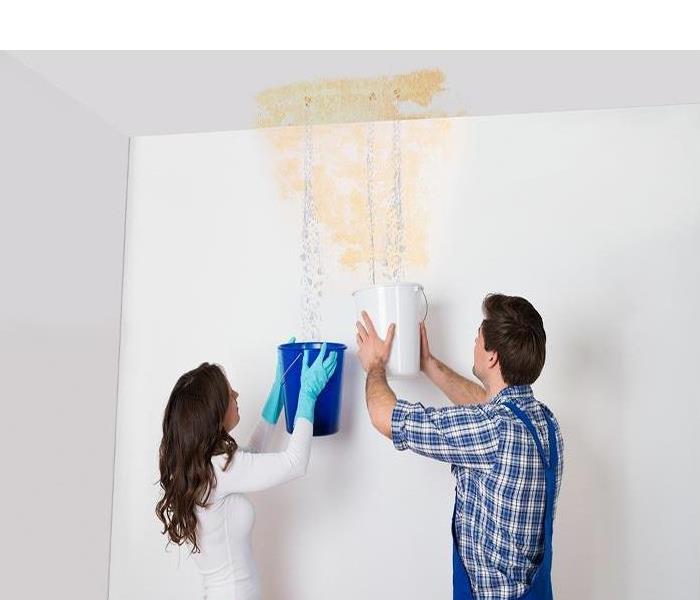 Unexpected flood, burst and leaked pipes are just some of the scenarios that can cause water damage to your property. While it's true that water is important and has many uses in everyday life, its sudden inundation can cause problems to your property.
Effects of Water to Your Property
Water affects various kinds of materials in different ways. Paper, for example, gets soggy or, at worst, disintegrate when soaked for too long. Wood, upon exposure, can become dry and mossy. Varnished furniture, for example, can also end up being discolored. Metal gets rusty, and even plastic materials are prone to the disintegration upon prolonged exposure to water..
The longer you wait it out to get professional help, such as SERVPRO of Rancho Santa Margarita/Coto De Caza/Trabuco Canyon, for water restoration in Rancho Santa Margarita or elsewhere, the bigger the difficulties will be in preserving or saving your personal effects. Restoration isn't as simple as drying out the water damaged items, too. It requires utmost care in handling and treatment in order to ensure that it's not going to be ruined for good.
These processes normally require high tech equipment, not only for the cleanup process but also to ensure that your home or office are safe from any elements that may come up as an effect of the water's presence.
Effects of Water Damage to Your Health
You may not realize it, too, but water damage in your property can also lead to serious health problems for you and your family. As mentioned earlier, water exposure can lead different types of materials to react.
Wood, in particular, not only becomes mossy, it can also potentially become a breeding ground for mold and other types of fungi. The humidity indoors brought about by the water damage also makes the environment more susceptible to dust mites and other allergens that can trigger respiratory illnesses.
The same measures should be taken in case your property instead suffers from fire damage in Rancho Santa Margarita. Make sure to get the help of professionals at the soonest possible time to avert any further damage or issue.
Sources:
Effects of Water Damage. The Water Page. www.thewaterpage.com
5 Things You Need to Know About Water Damage. Porch. porch.com